Portugal garantiu o 2º lugar no seu grupo do Wild Card e vai à qualificação da OWWC.
Chegou ao fim o Wild Card Challenge de qualificação para a Overwatch World Cup. Portugal foi a última equipa nacional a entrar em competição no dia de hoje, contando com os seus dois duelos seguidos a fechar esta fase.
No Grupo EMEC-B, a Finlândia e a Islândia levaram a melhor contra a Suíça e conquistaram a passagem. Os finlandeses foram mesmo a melhor formação, vencendo os seus dois duelos.
A Dinamarca e a Irlanda foram responsáveis pelo quarto jogo do dia, primeiro do grupo EMEC-A. A equipa escandinava derrotou os irlandeses por 2-0 e seguiu para o jogo com os nossos representantes.
A Team Portugal entrou bem no duelo contra os dinamarqueses mas acabou por sucumbir no primeiro jogo, na Antarctic Peninsula. O segundo duelo foi jogado em Havana e, infelizmente, a equipa nacional não conseguiu impôr o seu melhor jogo, acabando por sair derrotada.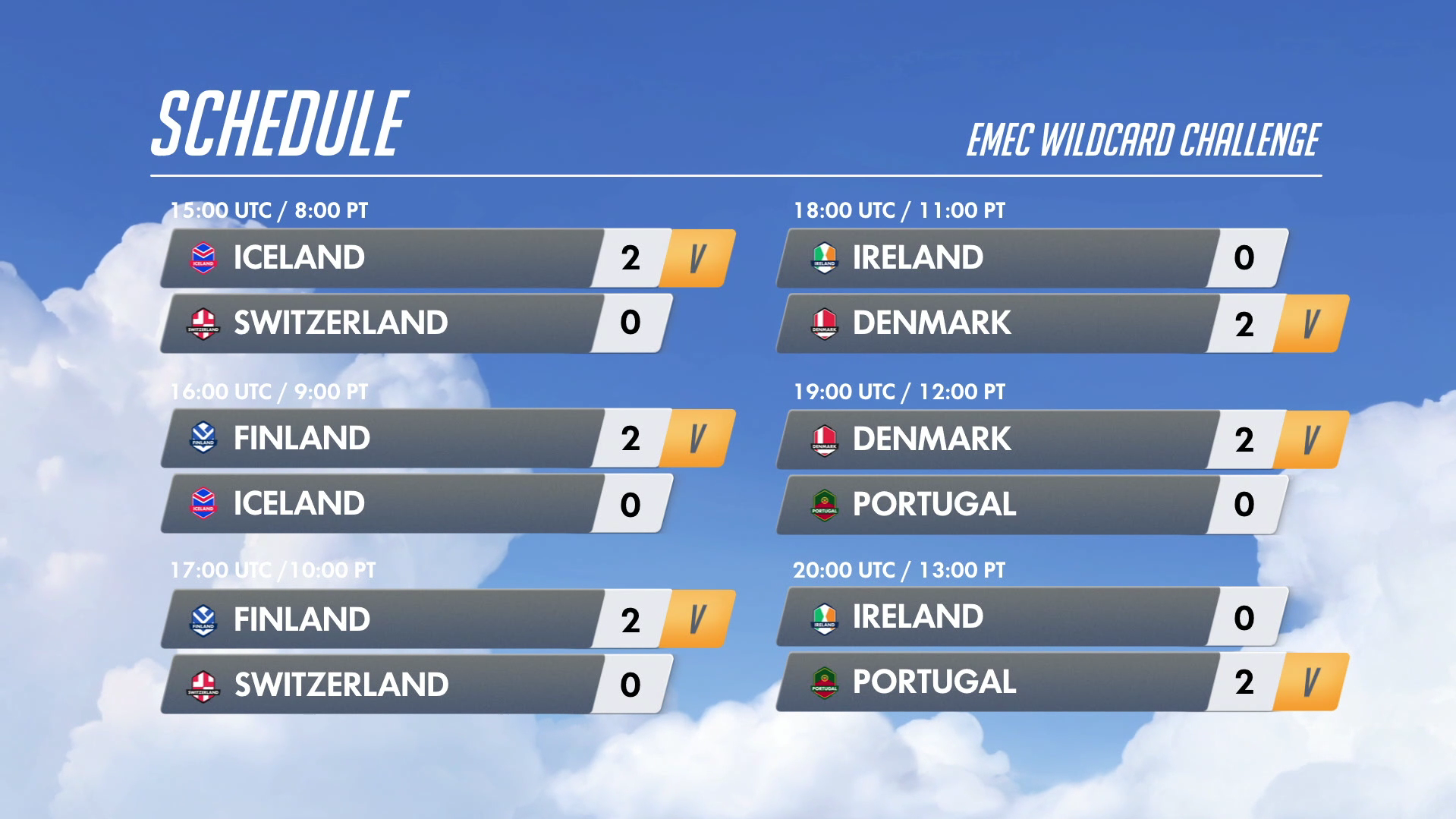 Com a Dinamarca já qualificada, seguiu-se o jogo decisivo entre Irlanda e Portugal para apurar a segunda vaga do grupo. Antarctic Peninsula foi novamente a escolha do primeiro jogo.
A equipa portuguesa foi melhor na conquista do primeiro ponto deste mapa, contudo, a equipa irlandesa dominou o segundo ponto. Na decisão, uma excelente prestação de Flamenzo e Kurama, deu aos portugueses o primeiro mapa do dia.
Em Numbani disputou-se um jogo muito renhido que acabou novamente em vitória para a equipa portuguesa. A Team Portugal garantiu assim a pontuação necessária no Grupo A para avançar para a fase de qualificação da Overwatch World Cup.
Congratulations teams on advancing to the Overwatch World Cup Qualifiers! We look forward to seeing you in June! #OWWC2023

🎉@OWTeamDenmark@owwcfinland@Portugalow@IcelandOW pic.twitter.com/Iv6W3Zs1Zq

— Overwatch Path to Pro (@owpathtopro) May 18, 2023
Concluída a fase de Wild Card, está tudo a postos para o início dos qualificadores. Portugal e Dinamarca terão agora uma difícil tarefa no Grupo A da Europe and Middle East Conference. Apenas três equipas seguem em frente neste grupo que conta com Reino Unido, Bélgica, França, Itália, Países Baixos e Espanha.
A fase de qualificação será disputada em junho num formato online. A fase final da competição será realizada no outono de 2023 com as 16 melhores equipas do mundo a reunirem-se para um torneio ao vivo.
Lê as últimas novidades dos esports aqui.